An easy way to find inspiration for your next design project.
Here at the studio, we are always looking for visuals to jump-start our creative minds. We are often asked where we come up with our ideas. Sources of inspiration are all around us… in nature, in books, in conversations, on the streets, in the shower… But these days, many times they are found online. If you haven't visited this site already, let us introduce you to Designspiration.
This website is a lot like Pinterest, except it is focused solely on graphic design. Oh… and no nudity. Sorry.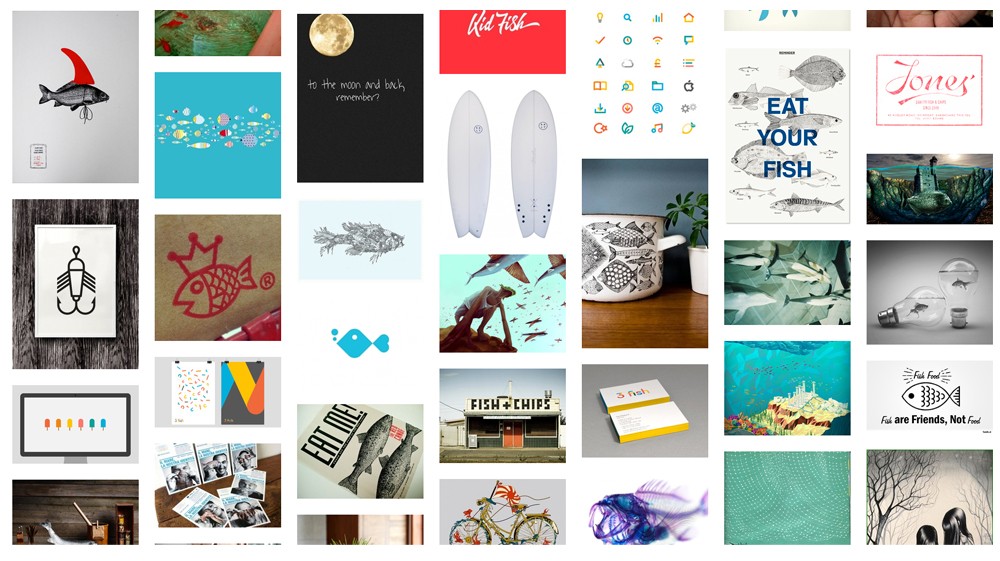 For fun we enter a color into the search field and it returns a sea of results in thumbnail form. We then enter a keyword… typing, "fish". Results come back as a feast for the eyes and the imagination! We love the snappy response to our queries and composed eye candy. We then try out the "popular" image filter and enjoy what "random" delivers. If you're stuck, and need a visual kick in the pants for your website design, print design, branding or other creative project we recommend you bookmark Designspiration. Enjoy!