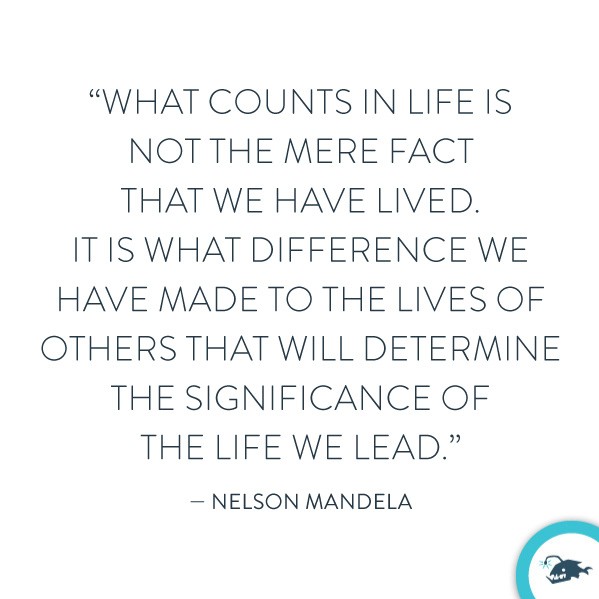 Nelson Mandela would have been 96 today.  I was reminded of this while sipping my Friday morning coffee and perusing Google. Nelson Mandela International Day (July 18th), was declared in 2009 as a day to honor Mandela's legacy, promote community service and to "take responsibility for making the world a better place, one small step at a time." But this year the holiday seems to have even more meaning as it is the first birthday he has not lived to see.
The Google homepage features beautifully illustrated, interactive click-through animations that show a few of his many powerful quotes. The one above in particular grabbed my attention this morning. A Friday morning like any other, reading the morning's headlines, wondering what the day will bring, thinking about the weekend ahead – no equality battles to fight or days to count down until I am free from prison.
It made me start to think about my way of honoring Mandela's legacy and the notion of making the world a better place. I found an idea list of community services on University of Nebraska's website – some simple and some complex. It's in pdf format so I printed it, highlighted the ideas that speak to me and put it on the refrigerator as a reminder to give more and be more mindful of others every day.
Happy Birthday Nelson Mandela.