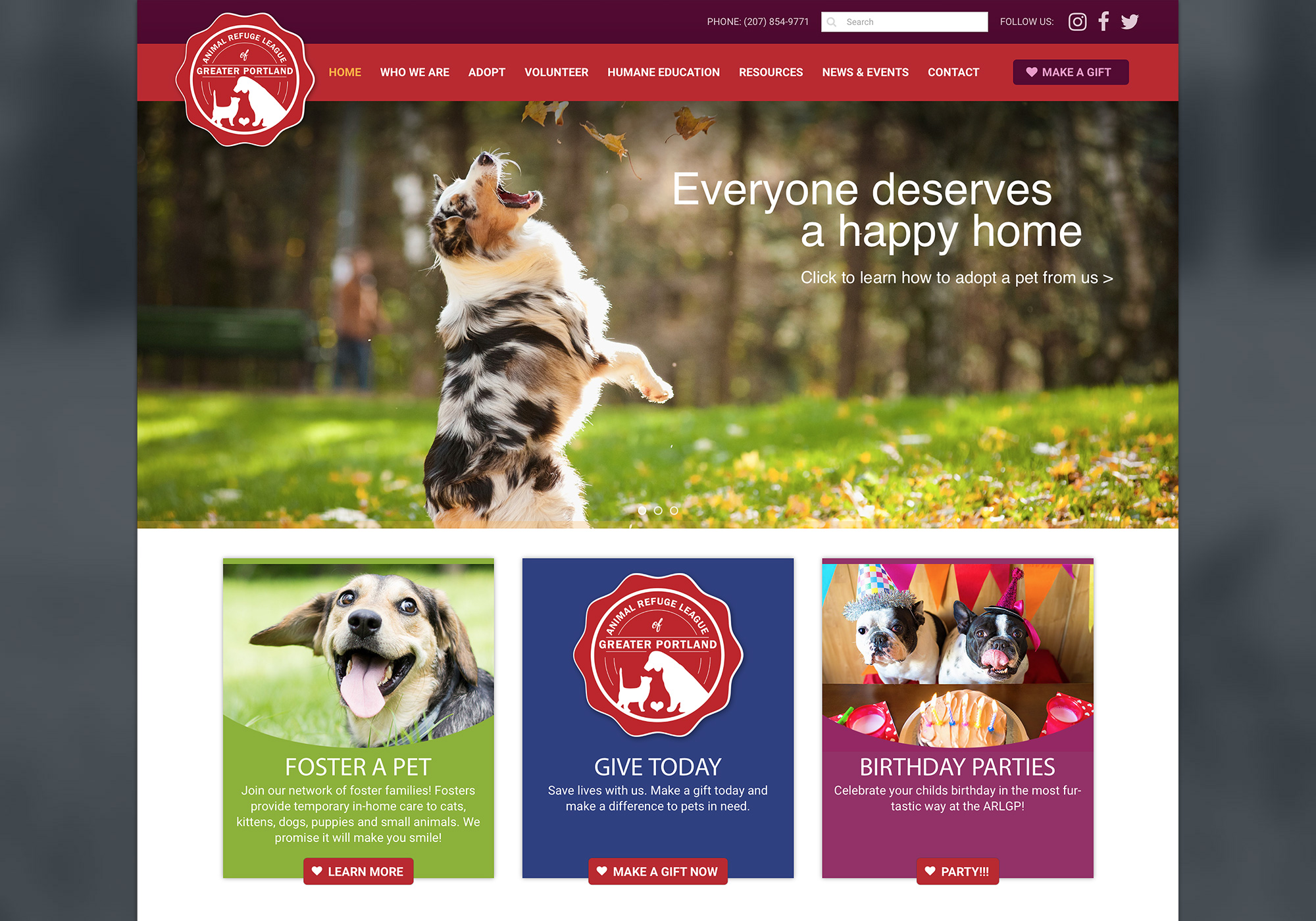 Everyone loves a cute animal photo — but that's not all you'll find on the new Animal Refuge League of Great Portland website. We wrapped up this project with our friends at ARLGP, and are pretty excited to show off this incredible local resource for animals and animal lovers. You can find all kinds of information on pet adoption, volunteer opportunities, animal-and-human-centric events, humane education… and of course, get your fill of happy animal pics! Visit the site asap — maybe your new pet is waiting for you right now!
Check out the new Animal Refuge League website, where you can see which pets are available now, read about animal news, and events, or even make a donation to support great organizations like this!
For more information about this project, visit our portfolio.